Like other industries, the drain cleaning industry has felt the pinch of the multi-year COVID-19 pandemic. As members of an essential industry, drain cleaning professionals have continued to show up every day and push forward despite unthinkable challenges. On the employment end, the Great Resignation affected all industries, leaving small businesses understaffed.
Despite those challenges, there is a light at the end of the tunnel. Sales of new construction homes rose 14% in Fall 2021, and the construction industry is showing signs of growth despite supply chain issues. While this growth provides opportunities for plumbing professionals, the industry is suffering the effects of a skilled labor shortage that began well before the pandemic. About 75% of tradespeople are expected to retire in the next ten years, and the Bureau of Labor Statistics forecasts slower than average industry growth for drain cleaning. The good news is that the industry is putting more of a focus on recruiting women to the drain cleaning and plumbing trade and offers solid opportunities for people who left stifling office jobs during the Great Resignation. For those who own drain cleaning businesses and are looking to hire for their team this year, we have a handful of tips on how to recruit and retain your team long term.
How to recruit in 2022
Finding experienced tradespeople can be challenging. According to Pew Research Center, 79% of people looking for jobs have utilized online sources. There are many websites business owners can utilize when trying to find a new employee:
Craigslist allows businesses to post local job openings for free (in some metro cities, Craigslist has started to charge a minimal fee). Bonus Tip: When on

Craigslist

, don't forget to look in the "Services" section where local community members post services, such as drain cleaning or plumbing, as a service offering. Some of these people may be interested in full-time employment while others might have potential for subcontract work. There is no harm in reaching out to them.

There are many similar online platforms available to post job openings —

Indeed

,

LinkedIn

,

Monster

and

ZipRecruiter

are common examples of these. These online job boards post jobs for a small fee. Hundreds of people search these sites daily looking for work based on job title, location and other keywords.

The prominence of social media sites like Twitter, Facebook and Instagram have opened up another avenue to advertise job openings. These platforms enable you to post details of job openings, requirements and how to apply for your followers to see, and you can reach out to people who may post that they are looking for a job in your industry to let them know you're hiring. Also, encourage your current employees to share posts about job openings to increase your reach (additional tip: offer referral bonuses to encourage current employees to refer potential candidates).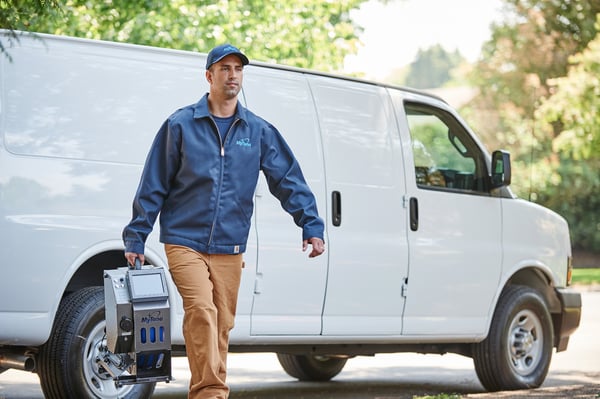 The high-tech methods available on the internet and social media for recruiting are easy and convenient, but that doesn't mean other avenues should be overlooked. State-run employment departments are a great place to meet people looking for work. Many government agencies and local workforce development departments also host job fairs.
Bonus Tip: While you're on your state/local employment development department's website, look for government subsidized training programs that might be available. These programs help at-risk individuals get a second chance through employment training development. You may benefit from these programs by having an intern that eventually becomes a great employee while also helping the community.
Similar to internships in some respects, apprentice training programs are a great opportunity for both an employer and an apprentice. Consider contacting local trade schools and government agencies to enroll in their apprentice training program. By training an apprentice you can mold them to ensure they are a good fit for your company's needs and culture. This means they are not only learning the necessary skills of the trades, but also those specialized skills that are unique to your particular business. They, in-turn, get hands-on experience in the trade. In addition, apprenticeships are proving to be beneficial in attracting more women to the plumbing trade.
How to retain employees in 2022
In 2022, it is vital for all employers to consider how to retain talent, especially in an industry like plumbing where skilled labor is increasingly difficult to come by. Employees need work/life balance, want to feel invested in their work and want to feel appreciated. Investing in your team and company culture will pay off; after all, recruiting and hiring is expensive. Additionally, it's hard to put a monetary value on the benefits of a cohesive, tight-knit team that is truly there for each other. Here are a handful of tips for retaining your team in 2022:
Recognition: Humans have a basic need to feel recognized and appreciated for the work they do. Frequently express gratitude toward your employees for the work they do, no matter how big or small the task, and offer the opportunity for rewards and additional incentives to take the thank you even further.

Flexibility: Drain cleaning professionals aren't having the same conversations about work/life balance that white collar industries are; clearly, a drain cleaner can't work from home! However, there are still some opportunities for employers in this field to offer flexibility for their employees. Consider allowing employees, no matter seniority, to choose at least part of their schedule when possible and encourage your team to utilize vacation and sick time without guilt.

Training: Cross-train employees so they can tackle different types of problems and use multiple pieces of equipment. Ask experienced employees to train new ones, not only on equipment and on-the-job skills, but also on soft skills such as customer service and handling difficult clients.

Tools for Success: Don't let faulty or outdated equipment rob you of your superstars. Frustration from not having the right tools can mount up to high turnover. Not only will high-quality equipment show your customers that you have invested in your business, but it will also show employees that you trust them and are eager to invest in them.
As an industry, we've certainly had an interesting few years. The grit and tenacity tradespeople are known for is more important than ever. When we apply that same drive and ingenuity to how we recruit and retain talent, we open new opportunities for everyone in the drain cleaning industry.